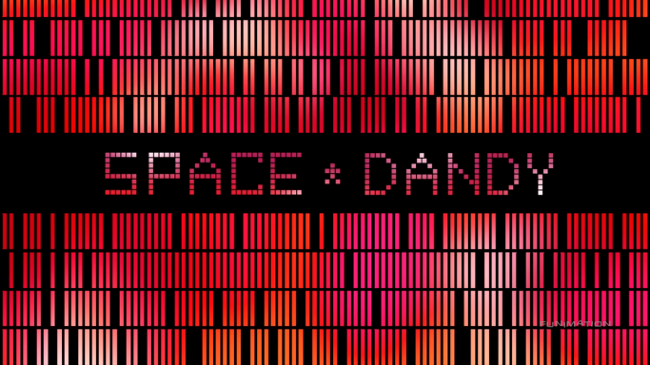 I finally finished watching Space Dandy's first season over the weekend. I came to like many of the latter episodes (such as the colorful and plant-focused #9, the reconnecting-with-family #10, and the Toh Enjoe-written #11) more than some of the earlier ones like the zombie-centric #4. It helped that the episode endings trended away from having Dandy and friends perish or the entire universe becoming affected by whatever phenomenon was featured that week.
The way the series is being produced – different episode directors and scriptwriters each week – gives some episodes a distinct visual and pacing tone. The rotating contributing staff roles paralleled the Aloha Oe crew visiting and experiencing different planets/areas each episode. There were bound to be a few installments that didn't stack up to the rest in terms of plot - I'm thinking of the clothing wars in #6 - but the animation continued to look nice and flow well to make up for it.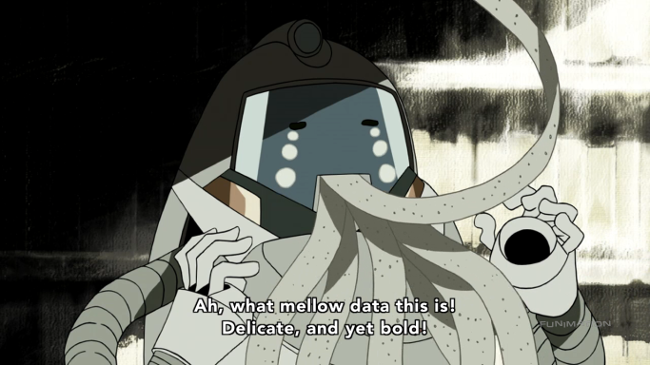 QT remains my favorite main character with his attempts to keep the crew focused on their missions while sometimes straying in humorous ways, like a sudden passion for fishing in #12. #13 showed off a softer side of the character who had found a companion of sorts after dealing with a human and a Beltegeusian for so long.
I'm looking forward to starting season 2 relatively soon, especially since a Masaaki Yuasa-helmed episode aired last night. Maybe I'll keep pace with it on a weekly basis again!