I'm back with a few thoughts on new anime series and some other things. Continue reading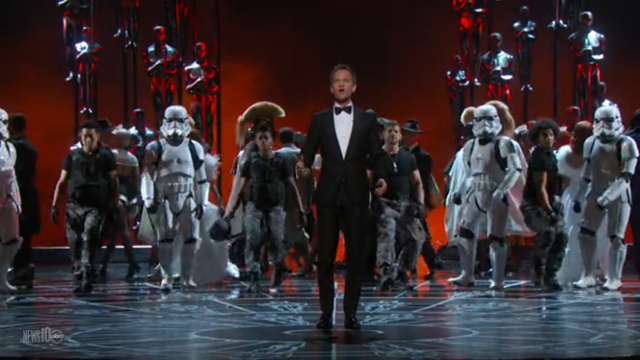 The day after watching this year's Oscars ceremony, I was still thinking about the romanticism that was expressed for motion pictures during it, particularly the opening musical number involving host Neil Patrick Harris, Anna Kendrick and Jack Black.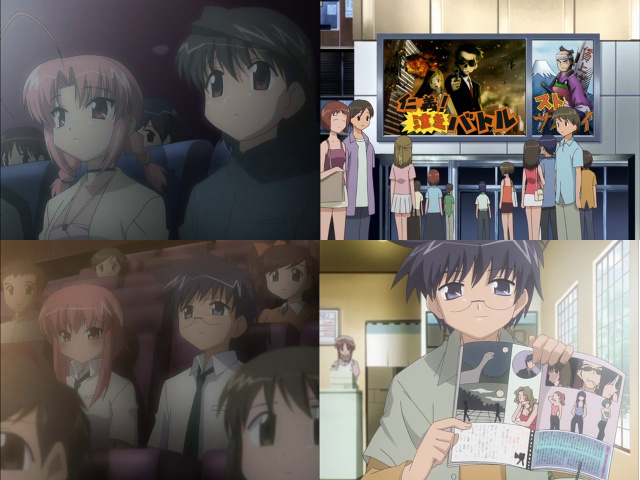 My mind wandered to an anime character who loves watching movies, from a series I watched years ago – Megumi Momono from Mahoraba. Megumi has many DVDs in her room at Narutaki-sou. In episode 11 of the anime, she spends a day with main character Ryushi in a shopping district and they see a movie together, which reminds her of seeing films with her boyfriend. We find out that her boyfriend went overseas for cinema studies.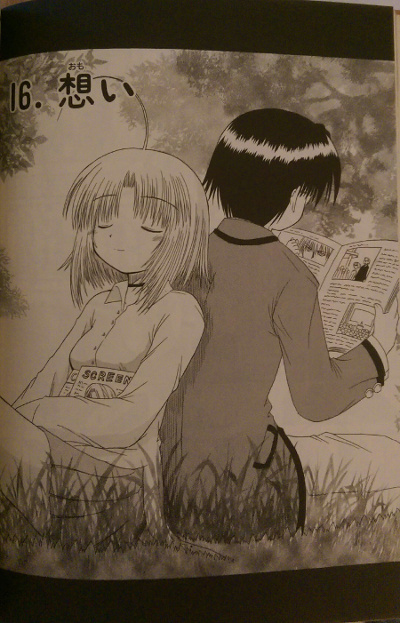 I have the first four volumes of the manga but I haven't read much of it so I don't know if Megumi and her boyfriend see each other again in person or what kind of send-off/wrap-up she has at the end of the manga.
I don't consider myself a cinephile or a film expert but I do want to watch more movies and dive deeper into older ones to expand my visual culture literacy.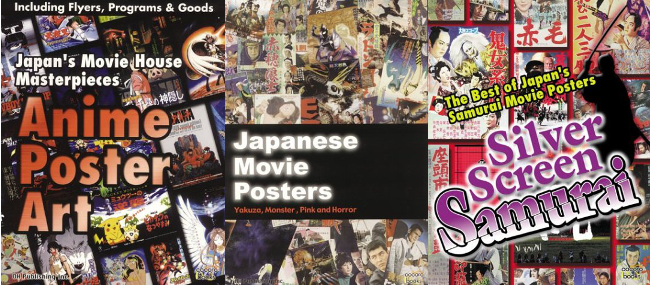 At Anime Expo 2011, I bought a book called Anime Poster Art for a discounted price of $5 from Akadot/DMP's dealers hall booth. I looked through it at the time, intending to write something about it, but I didn't get around to doing so.
Four years later, I found that two similar poster-focused books from the same cocoro books imprint – Japanese Movie Posters and Silver Screen Samurai – had cheap listings on digital storefronts such as Amazon's Kindle store. I decided to buy both to go along the physical copy of Anime Poster Art that I still own.