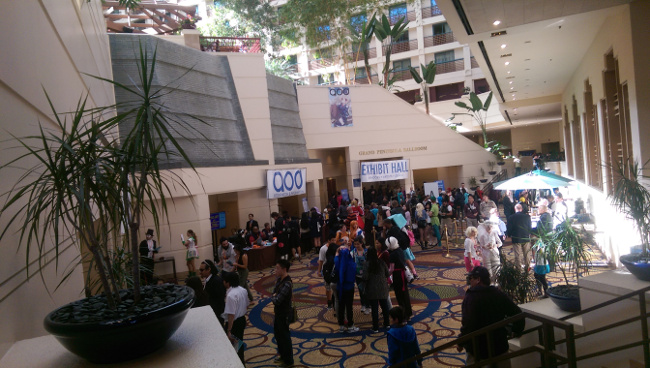 On Saturday, I went to Burlingame (near the San Francisco international airport) for AOD 2015. I had been to two previous AODs that were held in different San Francisco locations – this year's event took place at the Hyatt Regency, same as in 2014. Registration was pretty seamless for me since I had pre-registered on the con's website a few days before.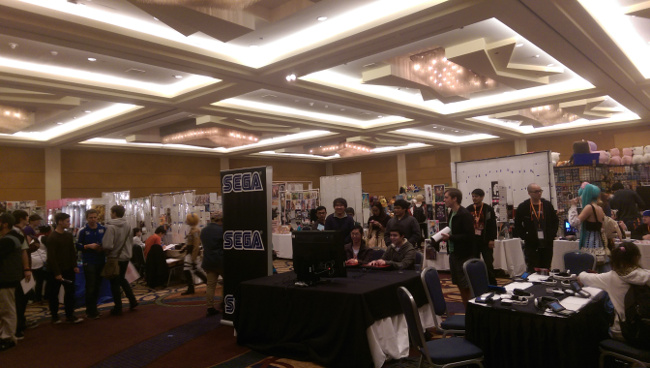 My first stop after registration was the exhibit hall since I didn't have any panels I want to attend in the morning. The ballroom had vendors, fan artists and industry booths including Crunchyroll, which was giving out posters to premium members, and SEGA, which had Dengeki Bunko Fighting Climax and 3D Classics for attendees to play. I played the Read Only Memories game demo for a little bit and it was the first time I'd touched an Ouya controller. I liked what I saw enough to want to download the demo this week. The game's planned release date is in summer 2015.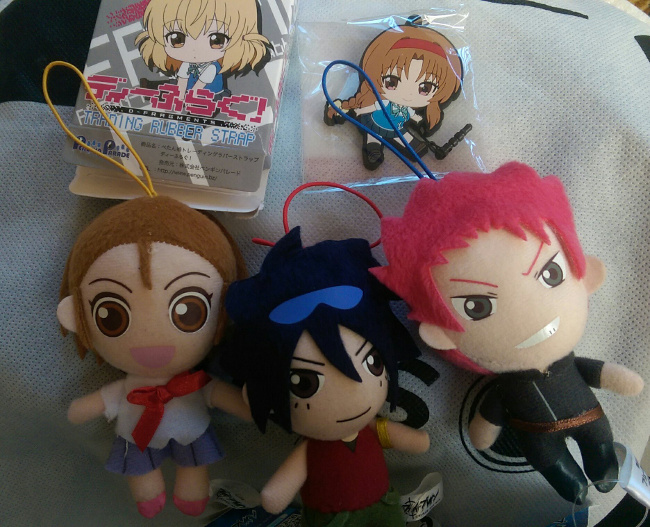 I did buy some merchandise from one vendor in the exhibit hall – a D-Frag! rubber strap and three Phi-Brain character items (Amazon.co.jp listing of full set with Rook).
My afternoon was mainly spent seeing panels, starting with Evan Minto's "How Anime Gets Made". Evan went through the various stages of production and the key roles within each stage, showing clips from Shirobako, Animation Runner Kuromi and Paranoia Agent along the way. Right after that one, I went across the hall to the Crunchyroll Industry Panel, where Victoria and Tiffany talked about what's new on the site and what they're currently watching as well as taking some questions near the end. The last panel I attended was Steven Savage's "From Fan to Pro", probably named after a book he wrote. Steven talked about how to use skills from your fandom in improving your career.
I briefly visited the Gaming Pavilion, which was past the panel rooms and near the hotel pool. There were some free-play arcade machines, PCs, consoles with games and a stage where different music groups were performing through the day.
AOD is a relatively small convention – the last attendance figure I could find was 2,255 from 2013 – and it felt like its size at times. For example, a handful of people were standing against a wall during Evan's anime production panel in one of the non-main-event rooms. At least parking wasn't a hassle with a garage next to the hotel and validation available for attendees at registration. Whether I would go again in 2016 would depend on if there are panels I'm interested in seeing and people I want to hang out with there.