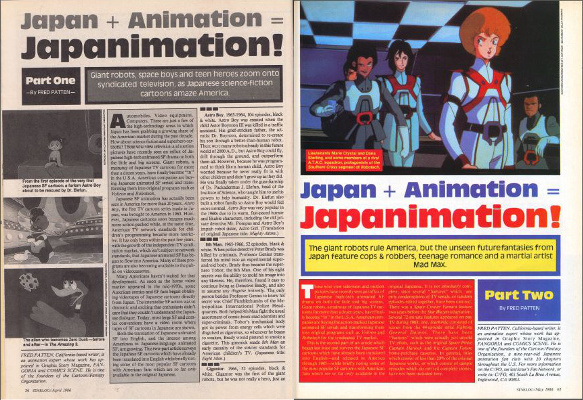 While exploring the Internet Archive's magazine collection earlier this month, I happened across a two-part article by Fred Patten in consecutive issues of Starlog (April 1986 #105, May 1986 #106).
The feature focused on science-fiction anime that had been translated into English as well as, in part two, mentioning "some of the most popular SF cartoons with American fans" that were only available in Japanese at the time. Notable black-and-white series from the 1960s – Astro Boy, 8th Man and Gigantor – led off part one while part two began with then-more-recent offerings like Robotech and TranZor Z (aka Mazinger Z).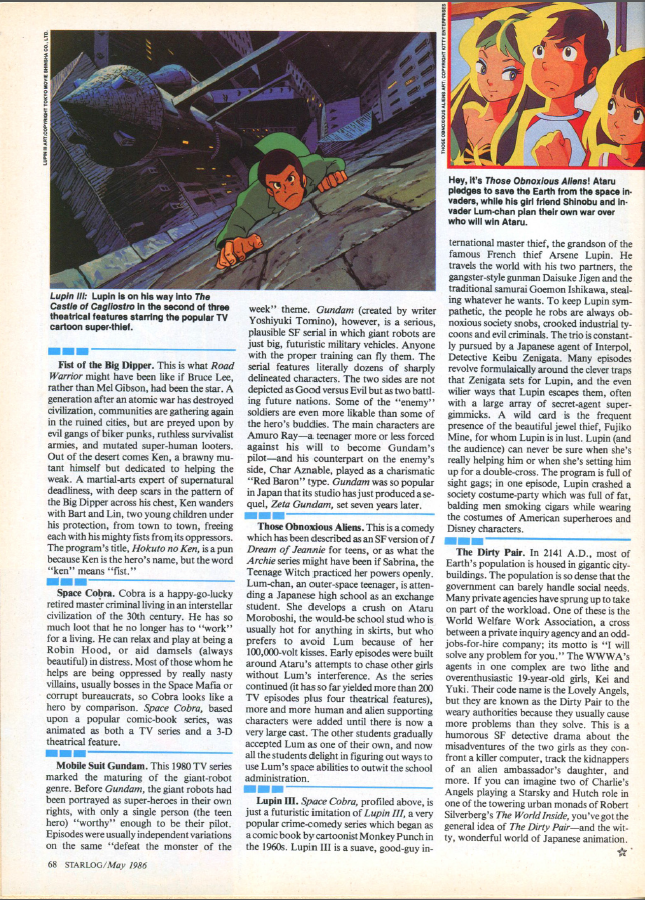 The last page in part two highlighted six anime series that would all eventually get released on DVD in the US: Fist of the North Star (Discotek), Space Adventure Cobra (Nozomi), Mobile Suit Gundam (Bandai; Sunrise announced it would re-release Gundam in spring 2015 through a partnership with RightStuf), Urusei Yatsura (AnimEigo), Lupin III (Discotek) and Dirty Pair (Nozomi).
Both articles can also be found without pictures in Patten's 2004 collection of his writings, Watching Anime, Reading Manga: 25 Years of Essays and Reviews.