I found out through Comic Natalie last night that a new web manga series by Asai (@asumithi) called Kine-san no Hitori de Cinema debuted under Hakusensha's Young Animal Densi label along with a handful of others.
Kine-san is a 30-year-old office lady who watches movies alone and then writes her thoughts about them on her blog. The first chapter involves Kine watching Terminator 3 and replying to comments on her rating of the film as well as a flashback to her childhood involving the first Terminator film and her love of movies.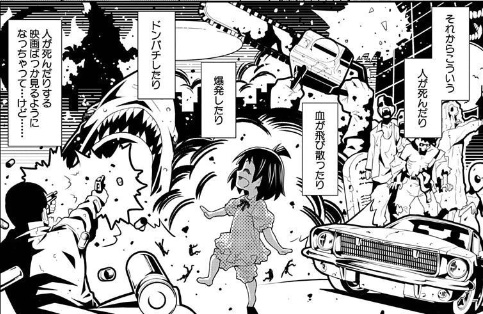 According to Densi's upcoming schedule, it looks like chapter 2 of Kine-san no Hitori de Cinema will debut on May 1st (two weeks from now). I'm looking forward to seeing what Kine-san watches next.