Blue Blazes (Aoi Honoo) was a fun J-drama series to watch during the second half of 2014 and part of my enjoyment – apart from the reaction faces by main character Honoo – came from seeing references to what are now "classic" manga and anime series.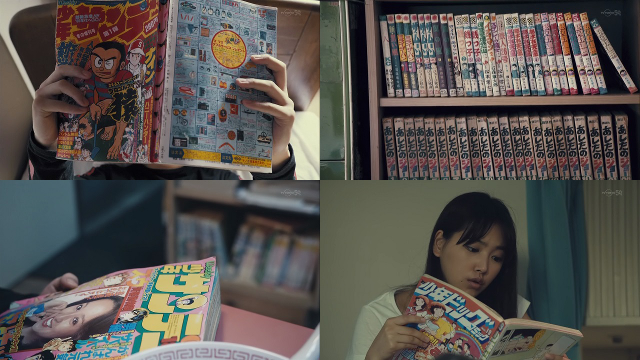 There are many scenes of characters reading Shonen Sunday, Big Comic and other manga magazines, numerous mentions of Mitsuru Adachi and his storytelling & character design traits, and particular manga scenes are displayed on screen at times with voice overs reading the panels' dialogue. Also, Honoo aspires to become a professional manga author so he often thinks about how to create a popular manga by trying to combine genres and/or character types.
The title of this post is sort of deceptive because I wasn't around when the series takes place (1980-1981) so I don't think I can really have nostalgia for Yamato, Urusei Yatsura or Touch.