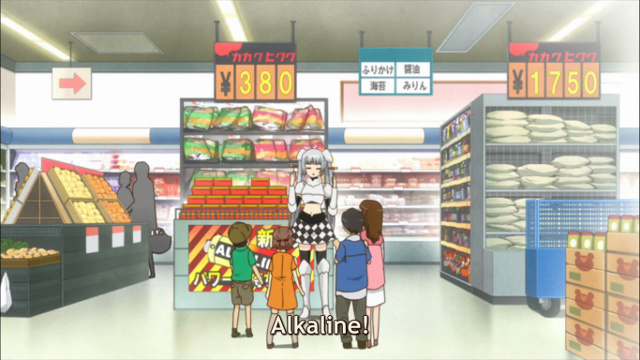 Miss Monochrome was one of my favorite shorts from last year so I was happy to see the lead girl from that make an appearance in front of an alkaline batteries supermarket display during Wooser's second season.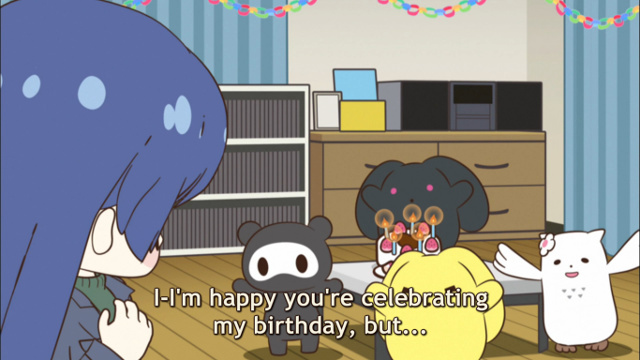 The Chihaya birthday surprise was a more attention-grabbing crossover from later in the season.
Despite these two moments, the second season was disappointingly less funny overall than the first one. (I can't remember what else happened in season 2 other than the character appearances I just mentioned.) The ending song was up there among the catchiest of the year, though, so that was a plus.