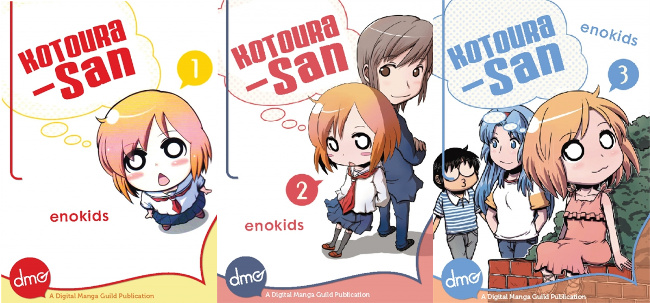 Last year, I started watching the Kotoura-san anime and fell off after 7 episodes. I liked much of its humor – I just moved on to watching other things.
When I saw that DMP had started publishing the original manga by enokids through its Digital Manga Guild imprint in May, I bought the first three volumes as they were released that month through their eManga site (those three are also currently available through the Kindle Store: vol 1, vol 2, vol 3). Further volumes have not been put out yet – there are six collected volumes so far in Japan.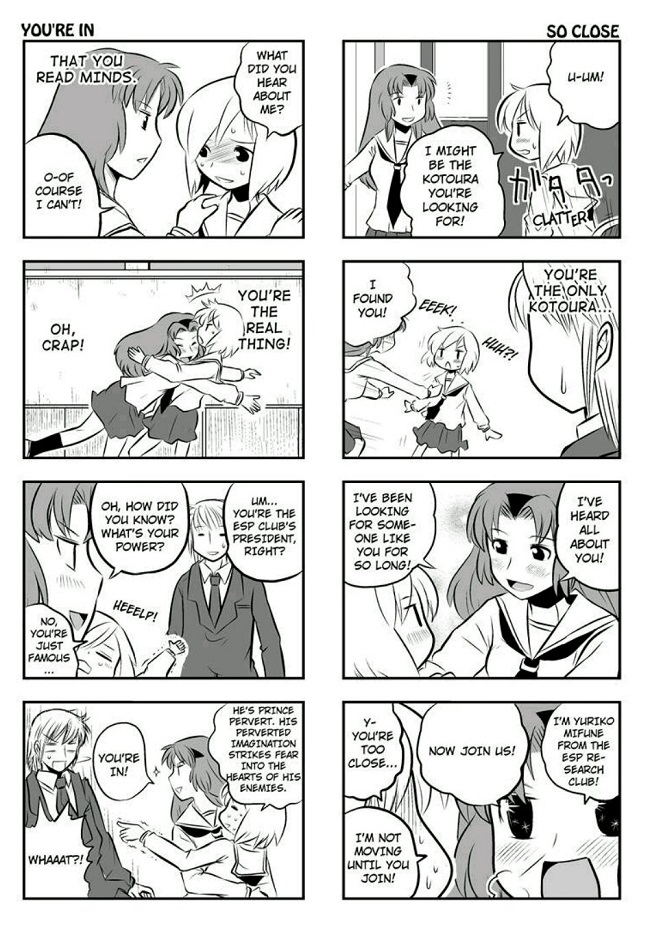 The manga mainly operates in four-panel fashion and I felt it was easier to get through than the anime because reading went faster than watching an animated episode of the same material.
I would like to see more volumes translated by DMP although I guess that depends on how the sales have been for what's already been released.