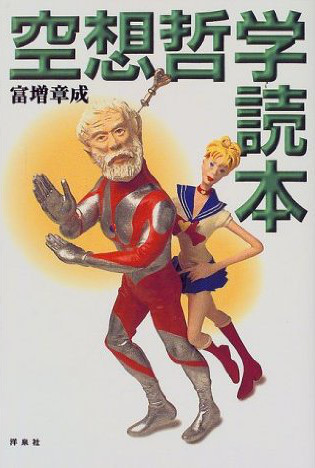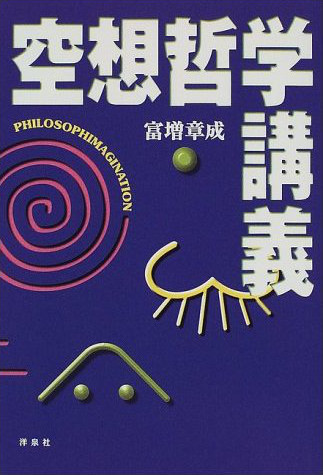 I recently came across two general philosophy books written by Akinari Tomasu (富増章成) that were published by Yosensha at least a decade ago. In each, he discussed anime, games and tokusatsu series in relation to certain philosophers and concepts.
The first book, Fantasy Philosophy Reading Book (空想哲学読本) contains the following chapters:
Ultraman and Aristotle
Sailor Moon and Christian philosophy
Neon Genesis Evangelion and Rene Descartes
Tokimeki Memorial and Immanuel Kant
Pokemon and Georg Hegel
Gundam and Friedrich Nietzsche
Star of the Giants and Eastern philosophy
and here are the pairings in the second book, Fantasy Philosophy Lecture (空想哲学講義):
Macross and Henri-Louis Bergson
Densha de GO! and phenomenology
Time Bokan and Martin Heidegger
Anpanman and Jean-Paul Sartre
Cutie Honey and logic
Tensai Bakabon and Ludwig Wittgenstein
Sukeban Deka 3 and Mikkyō
These sorts of pop culture philosophy books aren't uncommon in the West with a couple publishers – Open Court and Wiley – continuing to put out essay collections based around popular TV shows, films, books and musicians. I'm usually skeptical about such texts and therefore have pretty much avoided them, although I did get the ones focusing on anime and manga that Open Court published in 2010 and thought the couple of chapters from each I read were competent.
Unfortunately, I haven't been able to find much in English about Tomasu and his works so it's unlikely that I'll be able to get a sense of how he approaches explaining concepts to a general reading audience. I'd like to find out how he connects Cutie Honey and logic, for example, because it's not obvious to me as someone who's watched the original 1973 anime how someone can associate those two.
I suppose I could try to get my hands on either book and attempt to crudely translate portions to gain some understanding but I'd prefer the books to be properly translated, even if they end up being only available in a digital format.