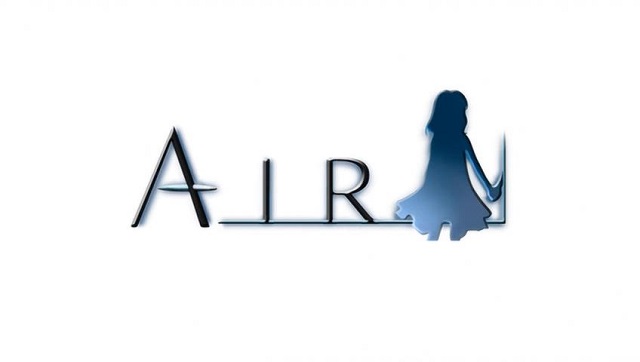 I had been interested in trying out the Kyoto Animation trilogy of Key visual novel adaptations – AIR, Kanon and Clannad – for a number of years but never really got around to starting them. AIR seemed like a good place to begin since it was the first (2005) and the shortest of the three.
(Note: I skipped episode 13 "Memories" because I read that it was a recap. I also didn't watch the Air in Summer specials.)
A traveling puppeteer named Yukito has been on a journey to find a legendary winged girl in the sky and arrives at a small town by the ocean during summer. There he meets three different girls – Misuzu, Kano, and Minagi – who each have their own problems, mainly mother-daughter relationships, that he ends up trying to resolve.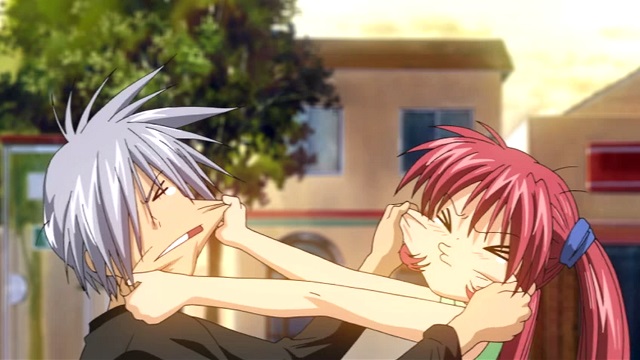 The first half of the anime had its humorous moments involving Misuzu's clumsiness, Yukito spending nights with Misuzu's guardian Haruko as her drinking partner, and Minagi's friend Michiru fighting with Yukito pretty much every time they met. The second half was more dramatic and focused mainly on Misuzu's story along with the tale of the winged girl from a thousand years before.
I enjoyed watching AIR and even shed a few tears at its ending. I liked how the TV series was plotted, though I could feel its visual novel roots in that Yukito seemed to be in almost every scene for the majority of the series and also in the way characters spoke during the final arc. The character designs and animation looked nice and the soundtrack seemed appropriate but not that memorable aside from the opening.
~~~~~~~~~~~~~~~~~~~~~~~~~
Some other "A" anime I considered (and may eventually watch/write about) were: Aim for the Ace, Air Master, Amagami SS, Angelic Layer, Angel Links, Angel's Egg, AnoHana, Appleseed (the 1988 OVA), Aquarion, and Aria the Animation.