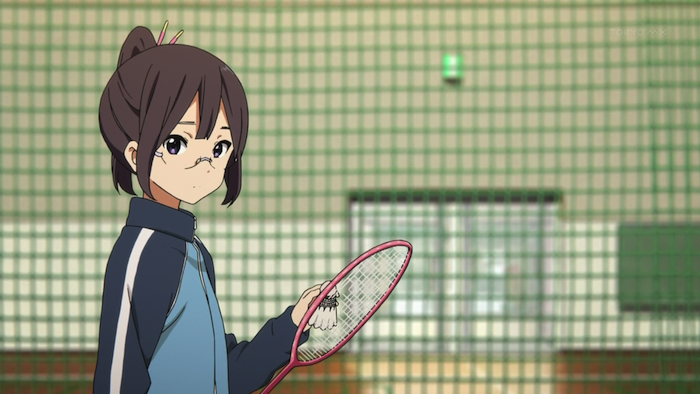 I wasn't interested in much before the current winter season started but as I began to try out series, I came to like most of what I sampled.

Joe and Aeroblip discussed the surprising number of shorts on one of their Anime Talk episodes last month. There's Inferno Cop, Yama no Susume, Puchim@s, Mangirl, Ai Mai Mi, Senyuu, Line Offline Salaryman, Boku no Imouto wa "Oosaka Okan", and maybe a few others (like Ishida to Asakura).
– Inferno Cop is quick-fire and stupid in a good way.
– Yama no Susume's camping/hiking theme resonates with me as a former Scout.
– I've been watching Puchim@s as each weekday episode comes out so I must like something about it. I did like the Idolmaster series – at least the first half of it that I watched.
– Mangirl has a catchy opening and is funny, too.
– Ai Mai Mi has a weird sense of humor that I have come to like.
– Senyuu has a solid boke/tsukkomi dynamic.
– Boku no Imouto wa "Osaka Okan" has Kana Asumi (Nyaruko) as the Osaka sister, which makes it a weekly watch for me.
– Ishida to Asakura garnered a few chuckles from me but not as much as the other shorts.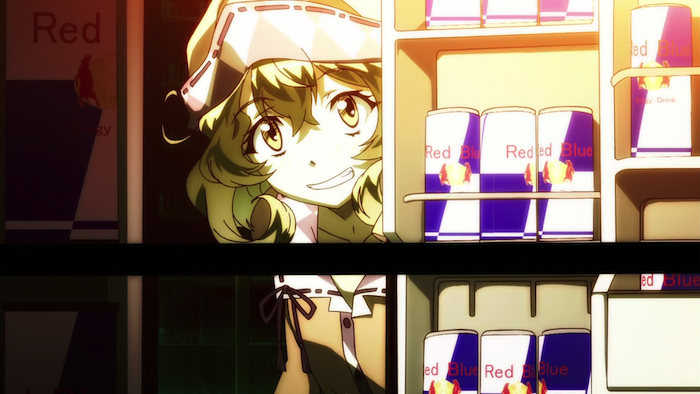 Of the full-length shows on offer this season, I've seen Maoyuu, Sasami-san@Ganbaranai, Kotoura-san, Love Live!, Tamako Market, and OreShura.
I've kept up with Tamako Market (delightful series), Kotoura-san (more down at times but the humor shines through), and Maoyuu (the agricultural/trade stuff is kind of interesting, despite the sloppy relationship stuff). Unfortunately, I've fallen a few weeks behind on Sasami-san (an interesting spin on gods) and Love Live!, which I enjoyed more than I expected from its premise of trying to save a high school by becoming school idols.
I dropped OreShura after three episodes because although I liked a bit of the early humor stemming from manipulative Masuzu and childhood friend Chiwa, I started to get bored of it by episode 3. I don't think the other two girls in the opening will make me change my mind.
—————————–
In my effort to sort out the many On Hold series I have, I tried out A-Channel ep 3 and Arakawa Under the Bridge ep 3. Both weren't funny enough to keep watching so I moved both into the Dropped column. I also dropped Blue Exorcist after its 2nd episode because it was kind of a drag to watch.
Some "keep watching" winners were B Gata H Kei following ep 3 (the one with the darkroom) and Astarotte's Toy after a sad 4th episode where Asarotte's mom – the queen – is too busy to attend a school function before it's over.
I also began a few older series – the 1st episode of Lupin III Part I (I didn't know Parts I & II were on Hulu), the 1st 2 episodes of Urusei Yatsura and the 1st episode of Macross Frontier (I liked Ranka).
I guess I'll try to do at least monthly updates on my general watching progress.