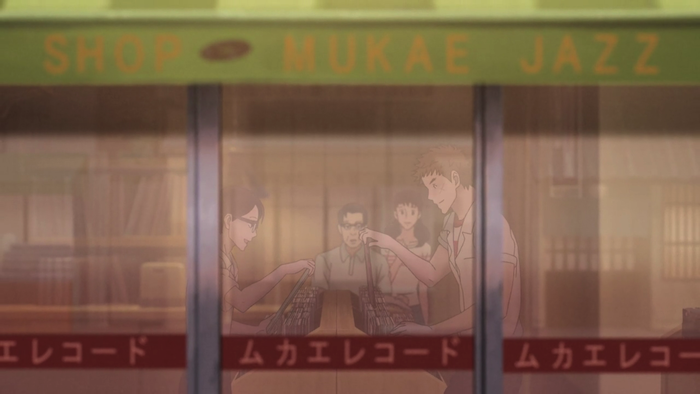 Over the past week, I watched the last four episodes of Kids on the Slope (Sakamichi no Apollon) and liked what felt like a happy ending. I wrote a bit about the show in a spring season roundup but nothing else about it aside from an inclusion in an observation about brands in anime.
I liked how Kaoru, Sentaro and Ritsuko formed a bond around jazz and were characters I cared about. The performance sessions were well-animated and the Yurika & Brother Jun side romance was somewhat interesting in the way it tied up.
I ended up giving it an 8 on MAL — the same score that I gave Tsuritama (the other spring noitaminA show) — because I thought it was a series I enjoyed watching but not something spectacular enough to garner a 9 or 10, I guess? I don't consider myself good at rating things.