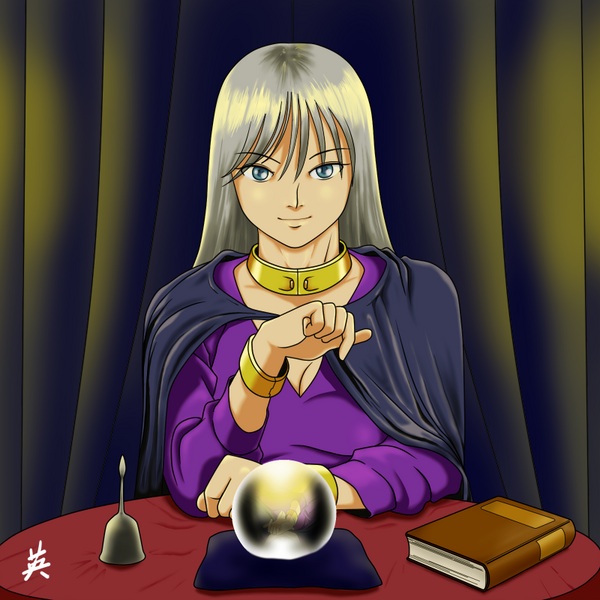 art by Hide [pixiv source]
About 5% of the year is already gone so it's time enough that I lay out some resolutions/self-goals and gin up a few predictions.
Resolutions:
1) See Japanese baseball games in person.
A while ago, I found out that Bob Bavasi of Japanball also organizes trips twice a year to see a bunch of baseball games and decided I wanted to go on one of those tours, likely in September. Seeing "visit Japan" on Lauren's list of 10 things to do in 2011 made me more confident about doing it. I should have some time to walk around cities during the day since all games usually start at 6:00pm local time, although there will also be travel time between cities.
I also plan to support the local AAA affiliate by going to some Rivercats games.
2) Write more about the stuff that I bring in.
Over the past year, I've gotten into the habit of visiting Kinokuniya every month or two and getting 5-10 raw manga because I'm interested in them but I feel bad that I haven't written about any one of them. I hope to change that this year with short entries to start and perhaps more detailed ones as I get better at reading them.
Another part of this is unwatched DVDs. Mike Toole recently wrote a piece in his ANN column speculating on why he and other fans have many unwatched discs. I seem to have I may end up giving away some of them after watching them just to clear out space.
3) Continue to do projects.
I hope to participate a bit more in shared watching group SSCAV, which sprung over the past few months. (Read ghostlightning's evangelizing post for tips.)
I'll obviously try to continue doing the podcast. There may be a couple theme-specific series of posts like 90's anime or sports anime/manga.
Predictions:
1) Nozomi Entertainment will announce a new title this year.
RightStuf's production arm has released Rental Magica, Junjo Romantica and Dirty Pair over the past couple years and Sora no Woto, Antique Bakery and CPM license rescue Revolutionary Girl Utena are slated for 2011.
I don't whether it'll be another older series or snap up a more recent, overlooked one – though my phrasing hints at a previously unlocalized title.
2) A new Weekly Shonen Jump anime series will be streamed through an online service.
I struggled to come up with good predictions but I knew this was likely like given that One Piece, Bleach, Naruto, Gintama, Reborn, Eyeshield 21, Beelzebub, and Nura: Rise of the Yokai Clan have been simulcast through Crunchyroll, Funimation or Viz over the past couple years. (EDIT 9:30pm PST: Beelzebub doesn't count for this prediction because winter season had already started.) Anime adaptations of Sket Dance and Toriko were announced last fall with April 2011 debuts and I suspect one of those might be picked up for Internet distribution.
There may be other Jump anime debuts later in the year, though I don't really know which series that would be next.
3) Kodansha USA will start to localize manga from its seinen magazines.
Okay, this is more of a wish than a prediction but I'm curious what new directions Kodansha will take in their newly reworked partnership with Random House. Del Rey had already started Moyasimon from Evening, xxxHOLiC from Young Magazine; and Parasyte (via Tokyopop), Genshiken and Mushishi from Afternoon. Also, Nodame Cantabile came from josei magazine Kiss.
I hope they try to broaden their audience in America (to compete with Viz's Signature attempts?) but of course, they are also trying to not lose money on localizing and publishing new titles so I guess there can't be obscure or esoteric licenses.
We'll check back on these at the end of the year. My perpetual goal is to write more frequently & refine my style – I hope to improve in both of those for the next 12 months.