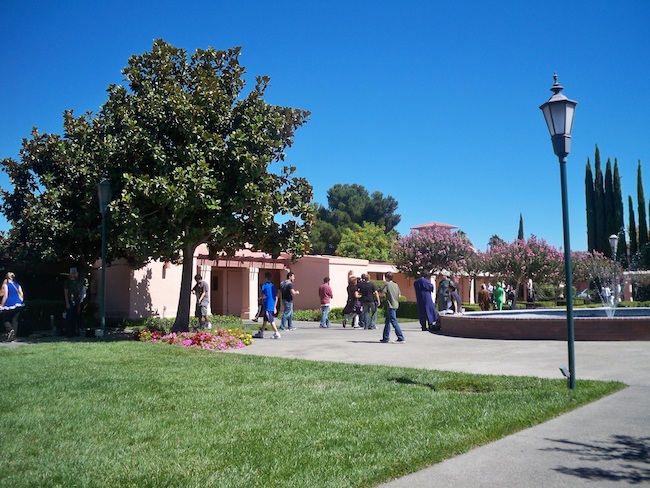 I've attended Sac-Anime in the past but not since it moved into the Radisson in August 2009. When I went on Saturday during Labor Day weekend, it certainly felt more relaxed and spread out than the often crowded Scottish Rite Center. The hotel lobby was crowded at times, too, but I think the move was a good decision with attendance growing. (Con blog said it was a "record" number but can't find a good estimate other than the standard "over 1,000″.)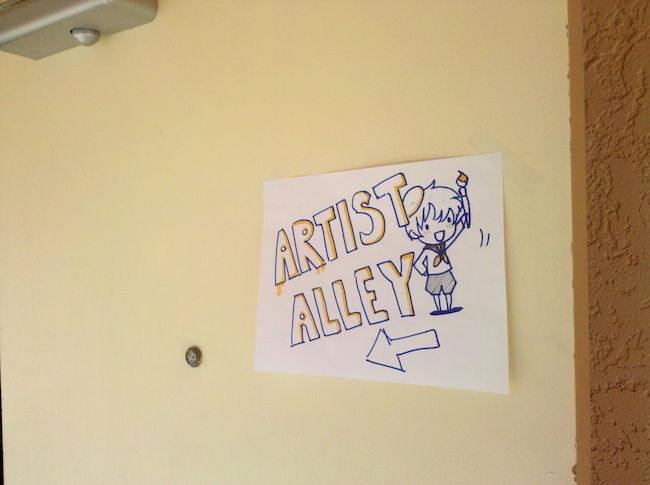 The artist alley & game rooms were in a different part of the hotel from the vendors hall. I saw some familiar faces (Tim Ferreira & my friend Kathy) while others like Arthur Rodoble (Chito) & Jeremy Rathbone (Munkie Revolution) were new to me. A few of them mentioned the Sacramento Comicbook Creators Group (SCCG). [MySpace page, Yahoo group]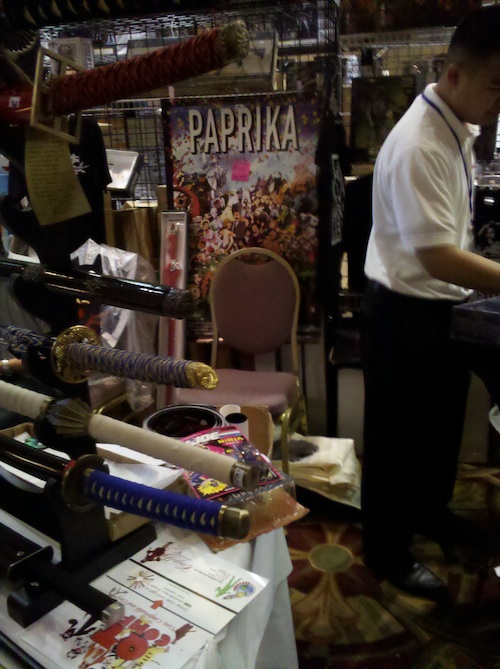 The dealers hall seemed well organized and I bought a soccer card game for $1 from a bin; some used comics from an unknown seller including issues 1-3 of The Minx and single issues of Golgo 13, Lensman, Dirty Pair, and Shadow Lady; and Fairy Tail v.1 & Lucky Star v.1 from JS Anime, which is based in Chino Hills according to their website.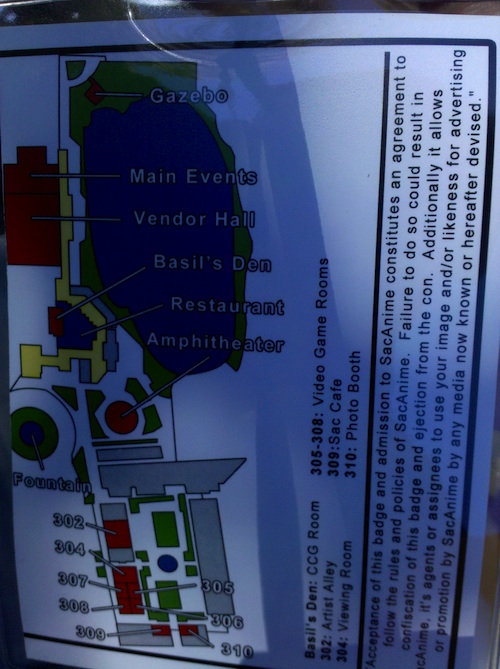 I liked the map on the back of the badges. This may have been something that appeared in the past but it was helpful in getting me oriented to the layout.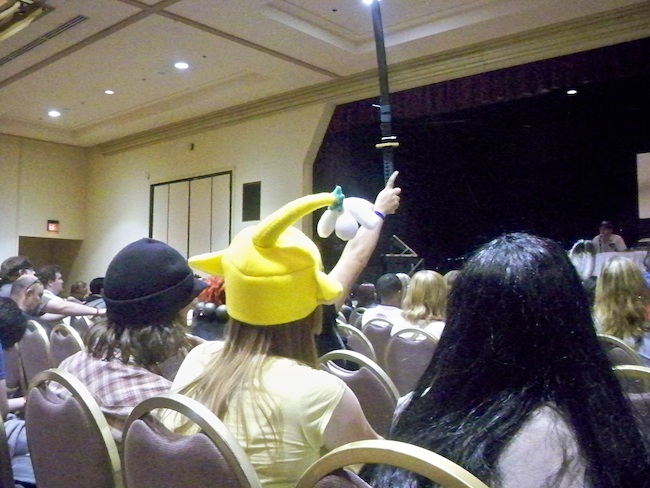 I went to Steve Blum's panel and he talked about projects like Transformers Prime as well as taking voice requests from the audience such as Naruto's Orochimaru or Toonami's Tom. He spoke positively about the script & Keanu Reeves casting for the Cowboy Bebop live-action film but was afraid the budget costs may make it difficult for it to actually get finished. (Turns out those fears were warranted – recent news is that the film project is dead, via Michael Pinto.)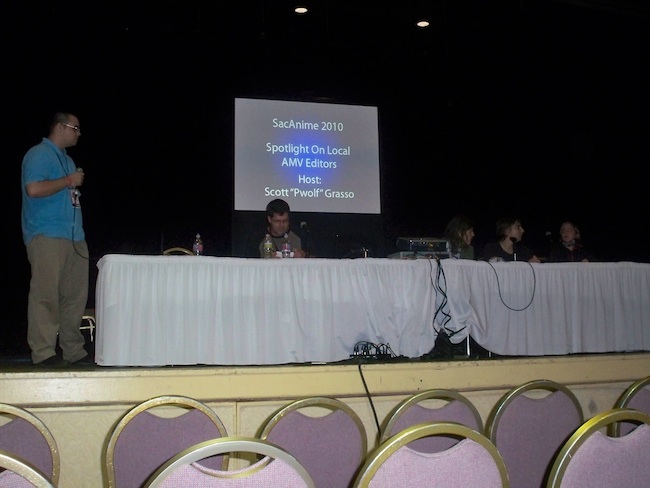 After going home for a few hours, I came back for the local AMV editors panel (which covered California in general) and the AMV Contest. The editors profiled included Suberunker, Indifferent Productions, and Castor Troy (Random Destination Studios). [SacAnime forum post] In the contest, I voted for a touching Kimi ni Todoke video but humorous Evangelion imagery paired with Kate Miller-Heidke's "The Facebook Song" won. Here's a full list of participants on the AMV.org forum.
I stretched my legs and walked outside for the Mari Iijima concert. She took some questions beforehand about fashion and music – she hoped that the audience would forgive her for wearing leather boots after going vegan (she'd bought them before she started it) and doubted that Lady Gaga's music will have lasting value after about 5 years. Many of the songs she performed were from her latest album, Echo, and she also sang a few from Macross since it was an anime convention. It was a nice close to the convention for me.
Guests already announced for the the Winter edition on January 7-9, 2011 include Johnny Yong Bosch and band Eyeshine, Sonny Strait, Roger Craig Smith (no, not the former 49ers running back), and Karen Dyer (who was at Fanime in May). I may try to go for one day if it's not raining heavily.